About No.82 The Unthank
At No 82 The Unthank we are proud to offer our guests more than just a room but an experience, thanks to our 19 freshly renovated serviced apartments. The apartments offer guests the perfect mixture of luxury, like any 5-star hotel while managing to keep a strand of independence and individuality giving guests luxury accommodation with the added bonus of having a variety of homely features. The apartments are all self-contained and fully equipped featuring modern kitchens, washing machines, private bathrooms and deluxe double beds. The apartments offer guests the ideal living space that acts as your ultimate "home from home" while staying with us here in Norwich.
The apartments have all been converted from an old Victorian villa built in the Gothic Revival style dating from the 19th century. The property has now been refurbished to reflect its heritage and has been transformed into 19 beautiful serviced apartments, fitted with all of the latest technology and comforts, ensuring the comfiest and most relaxing night in Norwich.
If you are looking to do more then just sleep and relax while staying with us here at Number 82 The Unthank then you are in luck! We are fortunate enough to be located in the Golden triangle of Norwich, meaning we are surrounded by a variety of different shops, restaurants, bars and everything else in between!
BREAKFAST PACKAGE
Get off to a great start with a delicious breakfast!
We've partnered with The Unthank Kitchen in Norwich to provide you with a wonderful breakfast for just £10 per person!
Simply pay £10 per person for the breakfast package, if booked in advance of your reservation, your voucher will be placed in your apartment by our concierge. However, if collecting your voucher on the day, we require you to collect the voucher from the concierge office from 8:30 am. – You can find the Unthank Kitchen at 117 Unthank only a five minute walk from Number 82. We'll notify The Unthank Kitchen that you're coming and then enjoy anything of your choice from the selected menu.
Unthank Kitchen opening hours –
Wednesday  – Friday  8am – 2:30pm   Saturday – Sunday 8:30am – 2:30pm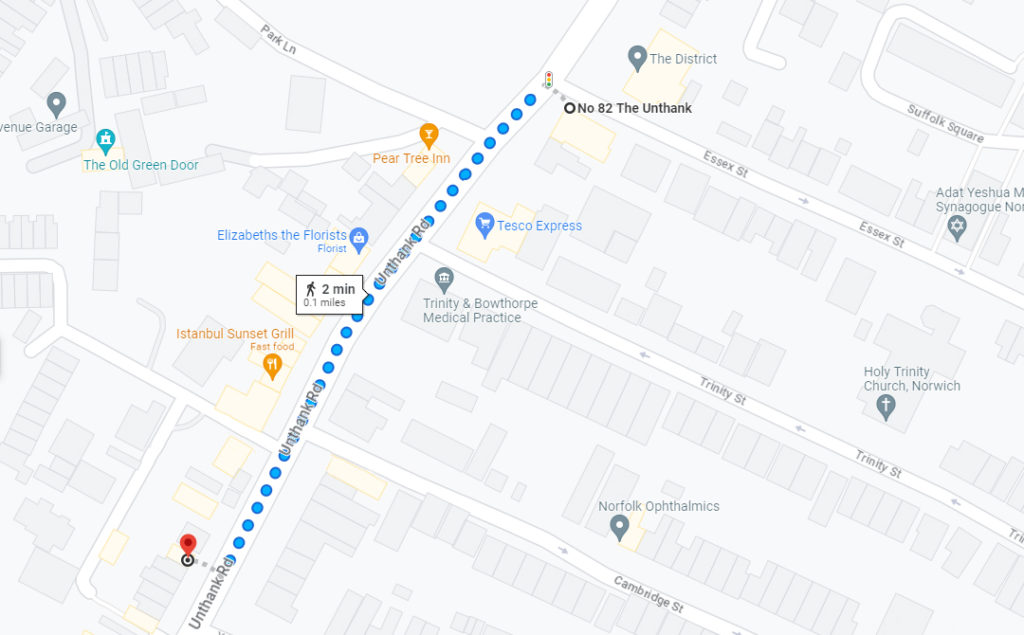 Anything over the value of your voucher will require payment to The Unthank Kitchen directly.
To add the breakfast package to your booking, email us at reservations@number82theunthank.co.uk or select it as an additional extra during the payment process.
Read more from our Journal or read about your Direct Bookings at No.82 The Unthank